Is a UCC 9-406 notice to third party debtors execution on a judgment? Philadelphia's Commerce Court recently answered "no" to this question.
The Commerce Court's opinion in Complete Business Solutions Group, Inc. v. The Barach Group LLC can be found here.
Plaintiff lender confessed judgment against a debtor and its guarantor. The court issued a stay of execution pending a decision on defendants' petition to strike or open that judgment. The court ultimately opened the judgment.
Before the order opening the judgment, but after the stay order, plaintiff sent out UCC 9-406 statements to a number of entities owing money to defendant. The statements informed the third party debtors that the defendants had defaulted, and asked the debtors to hold any money in reserve owed to defendants.
The defendants took the position that these UCC 9-406 statements violated the stay. The court disagreed. Under Pennsylvania law, a "writ of execution is an authorization to a sheriff or other officer to enforce a money judgment, usually by means of seizing and selling the judgment debtor's property." The UCC 9-406 statements did not authorize the sheriff to seize and sell any property. Simply informing third party debtors that the party to which they owe money has a judgment against it is not the equivalent of a sheriff's seizure and sale, and it is not an execution.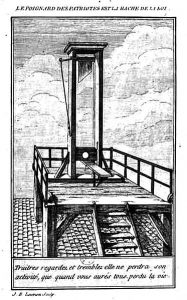 Again, the Commerce Court's opinion can be found here.
Posted by Lee Applebaum