The Circuit Court of Cook County Commercial Calendar Section has updated its Uniform Standing Order, effective August 29, 2022.  A copy of this new Order can be found here.  This Order modifies the Uniform Standing Order of May 31, 2022.
The thrust of the changes in the new order appears to be giving individual Commercial Calendar judges more leeway in how they want to handle certain practices and procedures in cases assigned to them.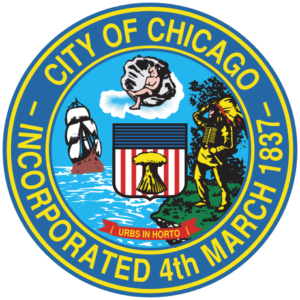 There are some significant changes from the May 31, 2022 Uniform Standing Order, which Order was addressed in this prior post.
Voluntary dismissals and stipulations to dismiss all or part of a case are no longer classified as routine motions.  Nor is a petition to issue subpoenas for service outside Illinois.
Further, the mandatory rule regarding hyperlinking in briefs has been changed to make any hyperlinking requirements discretionary with the judge handling the case.  The requirement that any hyperlinking be done solely to Lexis and not Westlaw has been removed, and there is no specific service required.  Parties are to work with judges' case coordinators on hyperlinking.
A number of others rules set out in the May 2022 Uniform Standing Order are no longer included in the August 2022 Uniform Standing Order, e.g., concerning Pre-Trial Settlement Conferences, Agreed Orders, Motions to Continue a Trial, and Motions for Default.
Removal of these sections clearly does not mean such matters go unaddressed, but rather they are no longer dealt with via uniform rules.
For example, Commercial Calendar Judge Jerry Esrig's Case Management Order format includes the following note:
Proposed Agreed Orders. Proposed agreed orders may be submitted electronically. Proposed agreed orders are not to be filed. Rather, they are to be submitted to the judge to consider, to modify, if appropriate, and to enter. For example, proposed agreed orders such as stipulated protective orders require court approval before actually being given full effect. Proposed agreed orders must be attached to an e-mail sent to following e-mail address: Proposed.Order.Esrig@gmail.com. The subject line of the e-mail must include the case number and name, and the title of the order that is proposed. All such documents must be submitted in Microsoft Word format. All other parties to the case must be copied on the email. Please advise the court's case coordinator by phone (312-603-5923) after submitting a proposed agreed order.
Similarly, Commercial Calendar Judge Daniel Kubasiak provides an order and timing guidelines on pre-trial settlement conferences, and a checklist for default motions raised before him.