Michigan Chief Justice Bridget M. McCormack has appointed three new judges to the Business Courts in Kent County, Washtenaw County, and Muskegon County.  Judges Curt A. Benson (Grand Rapids, Kent), Timothy P. Connors (Ann Arbor, Washtenaw) and Kenneth S. Hoopes (Muskegon) have all been appointed to serve through April 1, 2025.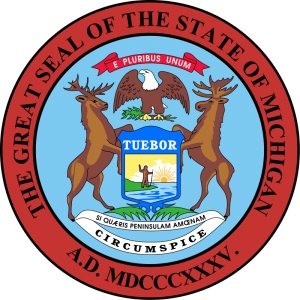 Judge Benson will be replacing nationally known business court Judge Christopher P. Yates, who was recently appointed to serve on Michigan's Court of Appeals.  Judge Yates was one of the earliest Michigan Business Court Judges, receiving that assignment on March 1, 2012.  In addition to his ten years of Business Court service and authoring numerous opinions as a business court judge, among other things, Judge Yates has written more generally on the history of business courts, see this August 2020 Blog post, and serves as a leader in the American College of Business Court Judges.
Our thanks to Michigan attorneys Douglas L. Toering and Fatima M. Bolyea for bringing these new appointments to our attention.