On March 7, 2022, Chief Administrative Judge Lawrence K. Marks ordered the implementation of revised Commercial Division Rules 1, 8, 9, 11-c, 11-e, 11-g, and Appendices of the Rules of Practice. These amendments address discovery of electronically stored information (ESI).
The new rules take effect on April 11, 2022.
A copy of Judge Marks' Order, including the amended rules' text, can be found here.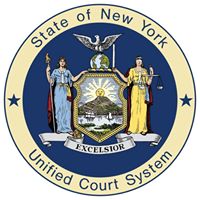 The Commercial Division Advisory Council (CDAC) memo concerning these rule amendments explains that these rule revisions consolidate "several existing Commercial Division rules concerning e-discovery and makes other additions and revisions consistent with current law and practice." The CDAC highlights that these revisions are intended to: (1) address "e-discovery in a more consolidated way," (2) "modify the rules for clarity and consistency," (3) "expand the rules to address important ESI topics consistent with the CPLR and caselaw," and (4) "to provide further detail in Appendix A – Proposed ESI Guidelines than is practical in the Commercial Division Rules."
The amendments include important concepts and practices like parties directly conferring about ediscovery before preliminary conferences with the court, designating ESI production format, ESI related expenses, non-party ESI, inadvertent production and non-waiver, preservation, and proportionality.
These revisions drew on existing Commercial Division Rules, and Nassau County's Commercial Division ESI Guidelines.
A copy of the CDAC's full memorandum can be found here.
Our thanks again to business courts pioneer Robert Haig, of Kelley Drye, for bringing these developments to our attention.