North Carolina Chief Business Court Judge Louis A. Bledsoe, III, recently issued an important decision on directors' duties and director conflicts.  A copy of Judge Bledsoe's opinion in Lee v. McDowell can be found here.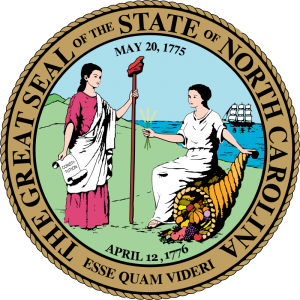 The case posture was summary judgment.  The issues included the alleged breaches of fiduciary duty via failures to adequately monitor and oversee the organization and preventing payment of excessive compensation. There were also allegations of improper self-dealing by rejecting the sale of the business.
We leave it to you to read the opinion in full, but quote here the starting points in the Court's legal analysis, and its reference to Delaware law for guidance:
A director of a North Carolina corporation is required to perform his or her duties "(1) [i]n good faith; (2) [w]ith the care an ordinarily prudent person in a like position would exercise under similar circumstances; and (3) [i]n a manner he [or she] reasonably believes to be in the best interests of the corporation." N.C.G.S. § 55-8- 30(a). To assess whether a director has met this standard, a reviewing court must examine "the care (1) an ordinarily prudent person, (2) in a like position, (3) would exercise under similar circumstances, and (4) whether the officer or director acted in a manner he reasonably believed to be in the best interests of the corporation." State v. Custard, 2010 NCBC LEXIS 9, at *55 (N.C. Super. Ct. Mar. 19, 2010). Importantly, "[this] standard of conduct is subject to review under the business judgment rule." Id.
The North Carolina courts offer limited guidance concerning a director's duty to monitor and oversee the corporation's business affairs. Former Business Court Judge Ben Tennille's 2010 decision in Custard is the most thoroughgoing and is helpful here. Id. at *65–70. In that case, Judge Tennille relied heavily upon Delaware law. Id. at *48 (noting that "North Carolina courts have frequently looked to the well-developed case law of corporate governance in Delaware for guidance"). This Court, too, concludes that Delaware law provides important and useful guidance in assessing a director's duty to monitor and duty of oversight under North Carolina law and will consult relevant decisions from the Delaware courts in considering the Motions. See, e.g., Reynolds Am. Inc. v. Third Motion Equities Master Fund Ltd., 379 N.C. 524, 528 (2021) (electing to "borrow freely" from Delaware decisions in judicial appraisal action); Corwin v. Brit. Am. Tobacco PLC, 371 N.C. 605, 613 (2018) (relying on Delaware decisions to decide voting power issues in shareholder suit).