Plaintiff pursued payment on a loan note. Defendant answered and filed counterclaims for fraud, negligent misrepresentation, and breach of contract or breach of the duty of good faith and fair dealing. Plaintiff lender moved to dismiss the counterclaims.
Philadelphia Commerce Court Judge Gary Glazer dismissed the fraud and negligent misrepresentation claims on two grounds: (1) failing to plead with particularity and (2) gist of the action. Of particular interest here is the court applied the pleading with particularity standards to negligent misrepresentation as well as fraud.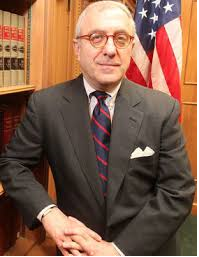 The court observed that Pennsylvania's Supreme Court explained Pennsylvania Rule 1019(b) requires fraud and mistake be pleaded with particularity. "Averments of fraud are meaningless epithets unless sufficient facts are set forth which will permit an inference that the claim is not without foundation or offered simply to harass the opposing party and to delay the pleader's own obligation." Successful pleadings must meet two conditions: "[1] the pleadings must adequately explain the nature of the claim to the opposing party so as to permit him to prepare a defense, and [2] they must be sufficient to convince the court that the averments are not merely subterfuge."
In this case, the fraud and negligent misrepresentation claims merely conflated several vague averments. Further, the borrower defendant failed to provide facts or an explanation as to how a sophisticated businessperson could have been lulled into believing some of the alleged misrepresentations. Thus, defendant failed to plead fraud and negligent misrepresentation claims with particularity and these claims were dismissed. Alternatively, they were dismissed on gist of the action grounds as any duties in this case arose out of a contract (the loan agreement), not a social duty. The court denied preliminary objections on the breach of contract claim, which was allowed to proceed.
The opinion is Bethpage Federal Credit Union v. Bhatti.
Posted by Lee Applebaum