Philadelphia business court judge Nina Wright Padilla, supervising judge of the Commerce Case Management Program, recently denied a petition to disqualify counsel.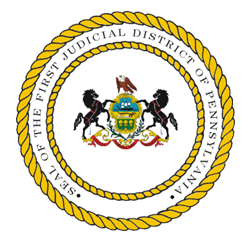 The dispute involved a number of LLCs, and two individuals who held ownership interests as members.  Disputes arose between the individuals and the LLCs, and one of the individuals sought to disqualify the law firm that had historically represented one of the LLCs, on the basis that the firm also represented this member as an individual.
Judge Wright Padilla found that the law firm's attorney client relationship was always with the LLC, and not any member as an individual.  Thus, the individual could not obtain disqualification on the basis that the law firm once represented him individually, because it did not.
The case is Brown and RDS Vending, LLC v. Simon, Court of Common Pleas of Philadelphia, March Term 2019, No. 3075.  A link to the docket entry  for the March 21, 2022 opinion in this case can be found here.   The opinion can also be found on Westlaw.  (There is no publicly available link to this opinion, at this time.)