Philadelphia's Commerce Court recently granted summary judgment to lawyer-defendants in a legal malpractice case. The case was raised in negligence and breach of contract.
The complaint rested on the notion that the attorney-defendants allegedly failed to include certain defenses in a petition to open a confessed judgment. The court first addressed the negligence claim.
The court resolved the negligence/malpractice issue by focusing on whether the plaintiff-client would have won the "case within the case." Looking past the issue of whether the defenses were raised in the petition itself, the Commerce Court drilled down into the record, observing the reality of what actually happened in the underlying action.
The judge handling the petition held a hearing which did address the defenses at issue in the malpractice action, and allowed evidence concerning those defenses. After hearing the facts, she determined those defenses failed and allowed the judgment to stand, with the exception of providing for further determination on the amount actually owed. Thus, formally including the defenses in the petition would not have altered the outcome of the "case within the case" since the defenses were considered by the court, and rejected. Therefore, summary judgment was granted on the negligence/malpractice claim.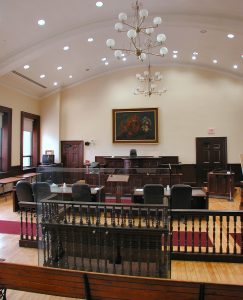 The malpractice/breach of contract claim was dismissed under the "gist of the action" doctrine. The Commerce Court found the duties at issue did not arise out of the retainer agreement, but instead out of a social policy creating a duty from attorney to client. While recognizing that legal malpractice claims can be brought in contract or tort, this case was deemed to be in tort.
The Commerce Court looked to the persuasive value of the Pennsylvania Superior Court's non-precedential decision in Seidner v. Finkelman in determining that the gist of the action doctrine can apply in legal malpractice cases. Moreover, the client-plaintiff's own expert solely focused on the standard of care in supporting a negligence claim, and did not include a contract based analysis.
The opinion in General Food Services, LLC v. Lipsky can be found here.
[Note: As of the date of this post, the Supreme Court of Pennsylvania expressly permits citing to non-precedential Superior Court opinions per Pennsylvania Rule of Appellate Procedure 126, which can be found here.]
Posted by Lee Applebaum