New York Chief Administrative Judge Lawrence Marks has issued two Orders making practical changes to the New York Commercial Division rules.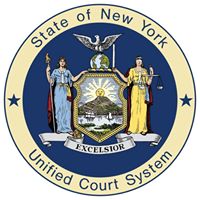 Using technology to avoid unnecessary delay
On July 12, 2022, Rule 15 addressing conference adjournments was amended to add the following language: "By leave of court as provided by Rule 1(d), attorneys are encouraged to use remote appearance technology in order to avoid adjournments of conferences."
The court is clearly aiming to keep litigation on track by eliminating easily avoidable delays through the ready use of technologies that have become a familiar part of attorneys' daily lives during the Covid-19 pandemic.
A copy of the Order amending Rule 15 can be found here.  That rule change was made effective immediately, on July 12, 2022.
Pleadings and responses to be juxtaposed
On August 17, 2022, Rule 6, governing Form of Papers, was amended to add the following language as a new subpart 6(d), addressing "Interlineation of Responsive Pleadings":
(1)  For every responsive pleadings, the party preparing the responsive pleading shall interlineate each allegation of the pleading to which it is responding with the party's response to that allegation, and in doing so, shall preserve the content and number of the allegation.
(2)  The party who prepared the pleading to which a responsive pleading is required shall, upon request, promptly provide a copy of its pleading in the same word processing software application in which the pleading was prepared to the party preparing the responsive pleading.
While there is some small additional burden on responding attorneys (or their administrative assistants), all experienced litigators, and judges, know how much easier this makes everyone's life in not having to jump between pleadings.  This amendment becomes effective today, September 12, 2022.
A copy of the Order amending Rule 6 can be found here.
Such a practice is also extremely useful in responding to interrogatories and document requests.
Our thanks to business courts pioneer Robert Haig, of Kelley Drye, for bringing these developments to our attention.