North Carolina Governor Roy Cooper has nominated Raleigh attorney Jocelyn Mitnaul Mallette to serve as a North Carolina Business Court judge. A copy of the Governor's press release can be found here. Among other accomplishments, she is a graduate of the Air Force Academy and served in the Air Force JAG Corps. Some of her other accomplishments are reported here, where it also states that her appointed term will expire on July 31, 2025.
We recently posted, here, on this well-respected 27 year old business court.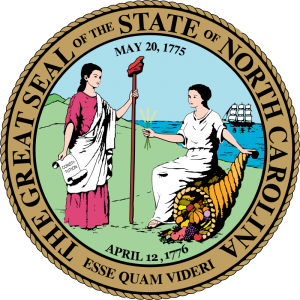 We reported last year, here, that Governor Cooper had nominated former Administrative Law Judge Tenisha Jacobs to become a Business Court judge.  As reported last month, however, "Jacobs is currently general counsel to the state Department of Revenue, [and] her confirmation has seemingly stalled in the General Assembly."  Hayley Fowler, How A Real-Life 'Lincoln Lawyer' Hatched NC's Business Court, Law360 (June 5, 2023).
Posted by Lee Applebaum