Commerce Court Judge Remy Djerassi recently issued a short, but very interesting, Order (1) rejecting an argument that there was a failure to join indispensable parties in a declaratory judgment action; and (2) refusing to enforce an insurance policy's forum selection clause as unreasonable.  The case involved insurance coverage claims for Covid-19 based financial losses, raised against 28 insurers in an "insurance tower" under a "Master Policy".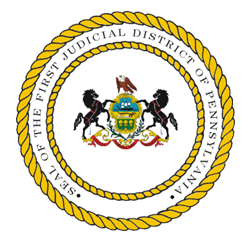 Subordinate Entities are not Indispensable Parties in Covid-19 Coverage Action
The declaratory judgment plaintiff is Pebblebrook Hotel Trust.  The defendant insurance company argues that plaintiff should have joined various subsidiaries, affiliates and management companies as indispensable parties.  Judge Djerrasi disagreed.
He observes that there are exceptions to mandatory joinder principles in declaratory judgment actions.  By way of example, "when a corporate party has an official designee and subordinate entities are identical and participation of all would result in duplicative filings," mandatory joinder does not apply.  In the present case, the Trust's "many subsidiaries, affiliates and management companies are unnecessary and none is indispensable."  The plaintiff "is the official designee for all these subordinate entities interests because their interests are identical—recovery of financial injury caused by COVID-19."
Court Refuses to Enforce Insurer's Forum Selection Clause
One defendant carrier also argues the case should be dismissed because its policy included a New York forum selection clause.  Judge Djerassi ruled enforcing this provision would be unreasonable under the circumstances.
The complaint identifies 28 different insurance companies, alleged they breached a "Master Policy" in denying coverage for Covid-19 losses.  The plaintiff described the insurers as providing "an insurance tower comprised of multiple layers".  While the insurer seeking a dismissal for lack of venue did have a New York forum selection clause in its policy, "it is also clear that the Master Policy permits plaintiff's lawsuit to be filed in [the Philadelphia Court of Common Pleas]."
Finding the moving insurer's policy to be only a part of the "insurance tower" set out in the Master Policy, Judge Djerrasi finds that enforcing a single insurer's "forum selection clause is unreasonable because it may lead to a confusing babel of judgments when different courts apply conflicting law to the Master Policy and its subordinate insurance contracts."
A copy of Judge Djerrasi's November 15, 2021 Order can be found here.
Posted by Lee Applebaum