Philadelphia Commerce Court Judge Ramy Djerassi recently issued an Order reiterating fundamental  points concerning proof of lost profit damages. In BBB Industries, LLC v. Cardone Industries, Inc., attached here, the court granted summary judgment when plaintiff failed to present admissible, non-speculative, evidence of damages.
The parties were competitors for a non-party's business, and plaintiff lost out to defendant in making sales to this third party. Plaintiff brought business tort and trade secret misappropriation claims against defendant for lost profits. Plaintiff provided expert reports to support its lost profits claims. The court found, however, these reports could not establish "a reasonably certain basis on which a fact finder may plausibly calculate damages for lost profits or reasonable royalties."
No third party discovery was taken to determine the basis for the relevant purchasing decisions. The expert reports did not address all variables that may have led to these purchasing decisions, and absent this discovery, there were "infinite variables on why and how" the third party made its purchasing decisions between plaintiff and defendant. The court identified a number of factors involved in the third party's decisionmaking, and how these constituted many "proximate causes" for the purchasing decisions. These were factors unaccounted for in plaintiff's analysis and damage demands.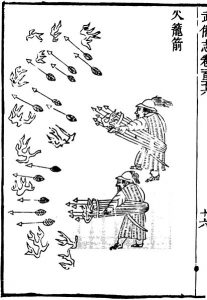 The court looked at the seminal Delahanty v. First Pennsylvania Bank case. To prove lost profits, a plaintiff's basis for estimations and projections must be established in the record. In Delahanty, there were claims of anticipated lost profits for a new business, and lost profits to an existing business. As to the former, no evidence had been produced to establish what such anticipated profits could reasonably have been. The court gave the example that a party cannot simply assume profits would increase at a rate of 10%/year without supporting that assumption with evidence of record. By contrast, the Delahanty plaintiff was able to make out a case for actual lost profits to the existing business by putting on testimony and evidence of actual income loss.
Judge Djerassi summed up Delahanty: "[T]he rule is to allow tort damages for lost profits where, 1) there is evidence to establish them with reasonable certainty, and 2) there is evidence to show that they were the proximate consequence of the wrong." Applying this test, the court concluded that "without any evidence from [the third party purchaser's] personnel, a jury can only speculate that a particular trade secret misappropriation was a proximate cause for a particular … purchasing decision. Without a narrowing of variables though evidence from [the purchaser], an infinite range of factors can be reasons for [the purchaser's] purchasing decisions."
The court was fully aware of the principle that "'[w]here substantial damage has been suffered, the impossibility of proving its precise limits is no reason for denying substantial damages altogether.'" Moreover, the court recognized that "where an amount can be fairly estimated, 'a recovery will be sustained even though such amount cannot be determined with entire accuracy.'" The court further accepted this might mean that "if any award is possible, damages may be granted."
This still did not carry the day for plaintiff. Judge Djerassi states: "Nonetheless, even under a formulation awarding money to [plaintiff] for any damage caused by misappropriation, it cannot be done on the evidence in this case. Without hearing from [the purchaser], it's all guesswork."
Posted by Lee Applebaum