On May 15, 2023, Acting Chief Administrative Judge of the Courts Tamiko Amaker signed an Order amending New York Commercial Division Rule 27, governing motions in limine.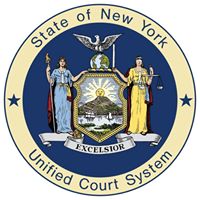 Pre-amendment, Rule 27 provided that "The parties shall make all motions in limine no later than ten days prior to the scheduled pre-trial conference date, and the motions shall be returnable on the date of the pre-trial conference, unless otherwise directed by the court."
The amendment adds uniformity, clarity, and definition to motion in limine practice by providing:
"Opposition papers, if any, shall be served and filed not later than two days before the return date of the motion, unless otherwise directed by the court.  Objections to the admissibility of specific exhibits or specific deposition testimony based on basic threshold issues such as lack of foundation or hearsay shall be made under Rule 28 and Rule 29, respectively. Motions in limine should be used to address broader issues concerning, for example, (1) the receipt of exclusion of evidence, testimony, or arguments of a particular kind or concerning a particular subject matter, (2) challenges to the competence of a particular witness, or (3) challenges to the qualifications of experts or to the receipt of expert testimony on a particular subject matter.  Motions in limine should not be used as vehicles for summary judgment motions."
I can feel seasoned litigators across the country, who have often had to face amorphous motion in limine practices in their own courts, nodding along with the common sense necessity behind these clarifying changes, which lift some fog from a hazy subject that has often obscured the doorway to trial.
A copy of the Order can be found here.
As with most rules changes in the Commercial Division, the groundwork was laid by the Commercial Division Advisory Council (CDAC).  The CDAC's memorandum explaining the rule changes can be found here.  We previously posted a review of the reasoning in that memorandum, which can be found here (item 6), among a collation of my posts for the many Commercial Division developments in 2022.
My thanks to business courts pioneer Robert L. Haig of Kelley Drye for bringing this development to my attention.
Posted by Lee Applebaum