On April 9, 2019, Kentucky Chief Justice John T. Minton, Jr. issued an Order, on behalf of all sitting Justices of Kentucky's Supreme Court, captioned: "Authorization for the Jefferson County Business Court Docket Pilot Project and Establishment of the Jefferson County Business Court Docket Advisory Committee." A copy of that Order can be found here.
The Order expressly "authorizes a pilot project for the implementation of a Business Court Docket in Jefferson County Circuit Court." That Court is located in Louisville. The Order identifies Jefferson County Circuit Court Judges Charles L. Cunningham, Jr. (Division 4) and Angela McCormick Bisig (Division 10) as the first two pilot project judges, once the new program is operational. Both judges are also appointed to serve as members of the Advisory Committee.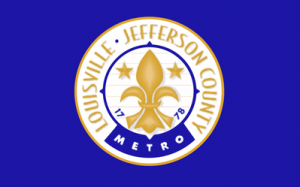 As further set forth by Chief Justice Minton in describing purposes and goals:
"The purpose of the pilot project is to create a docket dedicated to the expedited resolution of complex commercial litigation cases. As in other jurisdictions, two general circuit judges will be assigned qualifying business cases and will employ specialized rules and processes suited to the management of business litigation. The Supreme Court anticipates that creation of the docket will also inure to the benefit of other litigants, given that as of the date of its implementation all newly filed qualifying business cases will be assigned to the Business Court Docket alleviating the stress those complex cases would otherwise impose on the general civil dockets of the remaining Jefferson County Circuit Court judges."
The Business Court Docket Advisory Committee is given the mission to establish best practices for this new business court. It is to make recommendations concerning "all matters relating to the Business Court Docket including, but not limited to: 1. Eligibility and jurisdictional scope; 2. Procedural rules applicable to the Business Court Docket; 3. Process for case assignment or transfer; and 4. Additional filing fees, if any."
In sync with the national trend to document and analyze the effectiveness of court innovations, the Committee will create performance evaluation forms for attorneys and litigants having business court docket cases. The results will be analyzed by the Administrative Office of the Courts for future reporting to the Supreme Court.
Posted by Lee Applebaum