North Carolina has adopted a new law governing commercial receiverships that become effective on January 1, 2021.  Of particular interest for our purposes is that the law amends North Carolina's Business Court statute to assign receiverships involving over $5 Million to the Business Court.
We have recently posted on the enhanced role business courts in Rhode Island and Pennsylvania are assuming with receiverships during Covid-19.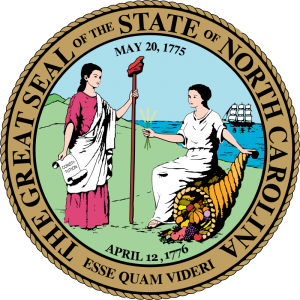 Per the newly created Article 38A, § 1.507.24(b)(2), the North Carolina Commercial Receivership Act provides:
If a general receiver is appointed for an entity, the senior resident superior court judge shall promptly provide a copy of the order appointing the general receiver to the Chief Justice through the Administrative Office of the Courts and include special areas of expertise needed by the judge to be assigned and may include a list of recommended judges. The Chief Justice shall designate the receivership as an exceptional civil case pursuant to Rule 2.1 of the General Rules of Practice for the Superior and District Courts unless the case is designated as a mandatory complex business case under G.S.7A-45.4(b)(4). The judge of the Superior Court Division who appoints the general receiver shall retain jurisdiction and supervision of the receivership until the Chief Justice assigns the case to a judge pursuant to Rule 2.1 of the General Rules of Practice for the Superior and District Courts. [Emphasis added]
North Carolina G.S. 7A-45.4(b)(4) is an addition to the existing section 7A-45.4(b), amended in tandem with the new Commercial Receivership Act. Section 7A-45.4(b)(4) now provides:
§ 7A-45.4. Designation of complex business cases….(b)The following actions shall be designated as mandatory complex business cases:. …..
(4) An action in which a general receiver is sought to be appointed pursuant to G.S.1-507.24 for a debtor that is not an individual business debtor as defined in G.S.1-507.20 and has assets having a fair market value of not less than five million dollars ($5,000,000), if the party making the designation is either (i) the debtor or (ii) one or more creditors or creditors' duly authorized representatives that assert a claim or claims against the debtor exceeding, in the aggregate, twenty-five thousand dollars ($25,000) that in each case is not contingent as to liability and is not the subject of a bona fide dispute as to liability or amount. Any creditor or creditors' duly authorized representative that is not a party to the action may join in the notice of designation with the same effect as if such joining creditor or creditor's representative were a party.
You can read the full Commercial Receivership Act here.
Posted by Lee Applebaum