Following is a lengthy quote on Philadelphia's Commerce Case Management Program for 2021.  This is found within the First Judicial District's 2021 Annual Report.  A copy of the report can be found here. I'll leave it to the word "Covid" to explain why a report covering 2021 is summarized in 2023.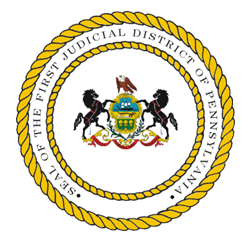 Commerce Case Management Program
The Commerce Court is a specialized court focused on resolving commercial disputes brought by local, national, and international companies doing business in the Philadelphia metropolitan area. Each case filed in the Commerce Court is assigned to one of three experienced judges who then presides over the case from commencement to resolution. During calendar year 2021, the judges assigned to Commerce Court were: Supervising Judge Nina Wright Padilla; Judge Ramy I. Djerassi; and Judge Leon W. Tucker1. The Commerce Court judges hear cases involving diverse parties and issues, including but not limited to: corporate shareholders, company members and partners; sales, mergers and dissolutions of
businesses; commercial real estate transactions; construction and other business contracts; mechanics liens; commercial insurance policies; legal, accounting, and other professional (non–medical) malpractice; fiduciary duties; covenants not to compete, unfair competition, corporate fraud, and theft of trade secrets; malicious prosecution; and negotiable instruments.
A major objective of the Commerce Court is vigorous case management with a view towards early resolution of the dispute. Each Commerce Court Judge has an individual docket and is responsible for management of his/her cases, including resolving all discovery disputes, deciding all substantive motions, scheduling all conferences, exploring settlement alternatives, setting a trial date, as well as conducting the trial.

A Director and a dedicated team of four court administrative officers and law clerks assist the Commerce Court Judges and their chambers staff in the management and resolution of cases assigned to the Commerce Court. In addition, approximately 120 qualified members of the commercial bar serve as court appointed settlement judges pro tempore, receivers, and discovery masters. In 2021, the Commerce Court continued to work closely with the Business Litigation Committee of the Philadelphia Bar Association to identify experienced, and diverse, members of the Bar to serve as judges pro tempore.

The Commerce Court also manages several specialized court programs, not all of which involve true business disputes. For example, all Class Actions are assigned to the Commerce Court Judges because Class Actions are procedurally more complex and require more hands–on case management than many other civil actions. In addition, the Commerce Court Judges hear all motions to open or strike confessed judgments.
Due to its work with the confessed judgments, the Commerce Court discovered that more than 140 cases involving defaults on taxicab medallion loans had been filed with the Philadelphia Court of Common Pleas. As a result, in December 2017, the Taxicab Medallion Loan Program was created within the Commerce Court to try to resolve these unique cases amicably. In 2021, 15 cases settled, leaving very few cases still active in the Program.
The Commerce Court also handles Petitions to Appoint Sequestrators for commercial properties against which tax liens have been filed. In the more than 8 years of the Commerce Court's Sequestration Program, the City has collected over $118 million dollars in back taxes from the persons and entities against whom it filed Petitions with the Court, including more than $4.9 million in 2021. More than half of the money collected through the Tax Sequestration program goes to the Philadelphia School District, which helps alleviate its funding shortfall.

Due to the success of the Real Estate Tax Sequestration Program, in 2019, at the City's behest, the Commerce Court created a Water/Sewer Sequestration Program, through which the City files Petitions to Appoint Sequestrators for commercial properties against which liens for unpaid water and sewer charges have been filed by the Philadelphia Water Department. In calendar year 2021, the City collected more than $5.4 million in unpaid water and sewer charges through the Sequestration Program for a total of more than $12.3 million since the Program began.

This past year, the Commerce Court further fulfilled its mandate to provide guidance on issues of Pennsylvania commercial law by issuing opinions in cases involving novel or complex claims. Since its inception, Commerce Court judges have published more than 1,450 opinions on the Commerce Court's website, including over 30 new ones in 2021. Also in 2021, the Commerce Court Judges and staff presented two continuing legal education seminars regarding practice in the Commerce Court during the COVID–19 pandemic.

During calendar year 2021, the Commerce Court judges disposed of 645 commercial cases; 662 Sequestration cases; 25 Taxicab Medallion cases; and 36 Class Actions, for a grand total of 1,368 actions disposed. As of January 1, 2022, there were 829 commercial cases, 388 Sequestration cases, 23 Taxicab Medallion cases, and 51 Class Actions, for a total of 1,291 cases pending in the Commerce Court.

1 Judge Gary S. Glazer was Supervising Judge of the Commerce Court until April 12, 2021, when he retired. Following Judge Glazer's retirement, Judge Wright Padilla became Supervising Judge, and Judge Tucker joined the Commerce Court.
2 Real Estate Tax Regulations for City of Philadelphia and School District of Philadelphia § 201.