New York's Commercial Division Advisory Council (CDAC) has recommended to the Administrative Board of Courts that certain Commercial Division Rules and Appendices be amended or created to develop and focus practice concerning e-discovery and discovery of electronically stored information (ESI).  The Administrative Board of Courts has issued a memorandum notice asking for public comment, and has provided detailed memoranda from the CDAC on each proposed rule and appendix addition.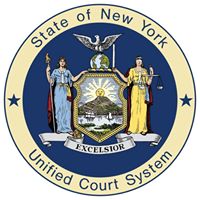 Per the Administrative Board of Court's notice, the rule revisions propose consolidating "several existing Commercial Division rules concerning e-discovery and makes other additions and revisions consistent with current law and practice."  "The goal of the revisions is to address e-discovery in a more consolidated way, modify the rules for clarity and consistency, expand the rules to address important ESI topics consistent with the CPLR and caselaw, and to provide further detail in Appendix A – Proposed ESI Guidelines than is practical in the Commercial Division Rules." [We emphasize here the important inclusion of a practice guide to breath understanding and practical focus into the rule changes, and how to implement them during litigation.]
The new rules and guidelines include such matters as, e.g., early conferencing between counsel to address e-discovery, even before the first formal conference; details on what to address at the conference; formatting ESI for production; proportionality; efficiently identifying ESI for production; inadvertent production and non-waiver; reasonable preservation steps; the court's options in addressing disproportionate ESI demands; and the use of TAR.
The CDAC's stated goals in making these recommendations are to:
Aid in understanding of the rules regarding e-discovery by consolidating Commercial Division rules and guidelines that address e-discovery into a single rule;
Modify certain aspects of the existing rules for clarity, consistency, and to reflect developments in the law and practice of e-discovery;
Expand the rule to address important ESI topics not adequately addressed in the Commercial Division rules, including proportionality, production formats, preservation, and the inadvertent production of privileged ESI, consistent with the CPLR and New York decisional law; and
Provide ESI Guidelines, discussed further below, that (a) address party and non-party discovery, not just non-party discovery, and (b) address e-discovery topics in greater detail than is practical to address in the Commercial Division rules.
A full copy of the proposed amendments can be found here, including the CDAC's detailed analysis of these proposals and their reasoning.  There is a deep drill-down on instruction and practice, which will of course be invaluable to the judges and lawyers who have to live within the rules' bounds.  Further, these detailed rules and guidelines may prove of use outside New York, to courts looking to refine their e-discovery and ESI rules and practice.
The CDAC has looked to various courts' rules in developing these amendments and innovations, including, among others, the Federal Rules of Civil Procedure, the Nassau County Commercial Division guidelines, the Delaware Court of Chancery guidelines, the U.S. District Courts for the Northern District of California and District of Colorado guidelines, and the Federal Rules of Evidence; as well as materials from the Sedona Conference and case law.
For those wishing to comment, email comments can be sent to rulecomments@nycourts.gov or mailed to Eileen D. Millet, Esq., Counsel, Office of Court Administration, 25 Beaver Street, 11th Floor, New York, NY 10004.  Any comments must be received by November 8, 2021.
Our thanks again to Robert L. Haig for bringing this to our attention.
Posted by Lee Applebaum