Singapore's International Commercial Court (SICC) recently made news with a seminal judgment involving reversed transactions by a cryptocurrency exchange.
Singapore established its International Commercial Court in 2015.  The SICC has the full panoply of rules, practice guidelines, codes of conduct, forms, published opinions, etc., that would be expected in a sophisticated commercial court. (A pocket guide can be found here.)
Most significantly, the SICC has an extraordinary bench with a depth of experience adjudicating commercial disputes. This bench includes "International Judges" as well as High Court Judges.  Among the International Judges is former Delaware Supreme Court Justice and Vice-Chancellor Carolyn Berger. Other SICC International Judges have similar experience serving on commercial and high courts in Australia, Canada, England (e.g., Justice Simon Thorley), France, and Hong Kong.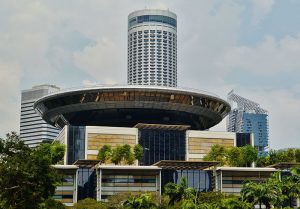 As to the cryptocurrency exchange case itself, the parties are a market maker plaintiff registered in England and Wales (B2C2 Ltd.) and an exchange defendant registered in Singapore (Quoine Pte Ltd.). The decision by SICC International Judge Simon Thorley includes familiar common law legal principles such as breach of contract, breach of trust, implied and express contract terms, unilateral mistake, mutual mistake, unjust enrichment, relief in equity or at law, and the bifurcation of trial on liability and damages. The court ultimately ruled in favor of the market maker over the cryptocurrency exchange, with damages to be determined in a future proceeding if necessary.
Justice Thorley's over 100-page decision can be found here, and the SICC's own case summary can be found here.
Posted by Lee Applebaum