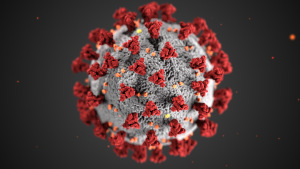 Some of the risk the Covid-19 virus poses to litigators, judges, and court personnel can be remedied with non-medical technology.
Putting aside the more complicated issue of trials, and especially the right to a speedy trial in criminal cases, litigation includes numerous matters requiring court appearances, e.g., case management conferences, motion arguments, appellate arguments, etc. Potential virus exposure might involve public transportation to get to the courthouse; presence in the public space of the courthouse; and being in relatively close quarters with others while entering, waiting, presenting, and leaving the premises. Once finished, lawyers called to court for these matters have to return to their homes or offices, with trips of varying lengths. For those with longer trips, this may involve using public rest stops if driving.
It would seem obvious that teleconferencing or videoconferencing can obviate much of this risk when dealing with case management meetings or oral arguments.
Videoconferencing
Just Friday, Rhode Superior Court Business Calendar Associate Justice Brian Stern sent this message to Rhode Island's Bar Association:
"As we continue to take Coronavirus precautions, the Supreme Court has implemented video conferencing software for the Providence Business Calendar. The WebEx® platform allows certain matters, including chambers conferences, to be conducted remotely.
WebEx® allows the Court to set up the video call without any cost to the Participants. All that is required is a camera and microphone on your computer or installing the WebEx® application on your iPhone or Android device. If you do not have access to a computer or phone with a camera and a microphone, you may also dial into the conference. All of the information is in the invitation email that you receive before the video conference. You may also find it helpful to read the WebEx® information for Attendees by clicking here."
Generally, some courts are aware videoconferencing is a technology they might want to adopt, and others actively use videoconferencing technology. As we posted last September, New York's Commercial Division Advisory Council proposed a videoconferencing rule, and in the course of doing so provided a detailed supporting memorandum with an extensive list of courts currently using videoconferencing. We also identified a number of business courts making videoconferencing available in some circumstances. You can find that post here.
Another example is the Muskegon County, Michigan Circuit Court which uses the Zoom Meeting Rooms system (also commonly used in colleges and universities, with heightened use during the current crisis).
Teleconferencing During the Crisis to Lower Risk
While some courts may not have videoconferencing technology built into their court administrative systems or infrastructure,  or a readiness to experiment at this time, they all presumably have telephones that can handle some level of teleconferencing. Although low-tech by 21st century standards, teleconferencing can still perform an important function in this uncertain time.
With the number of 60+ year old lawyers in practice, and judges on the bench, any inconvenience should be weighed against potential consequences. Having participated in telephone conference oral arguments, it feels a bit distant at times, especially if opposing counsel is physically present, but I have never felt it affected the outcome or diminished the court's ability to understand an argument.
Specific Courts' Use of Remote Appearances During the Covid-19 Crisis
Looking at some specific courts' responses to Covid-19, where the courts have not closed their doors:
Ohio Chief Justice Maureen O'Connor has instructed Ohio's judges to "maximize the use of technology to do the work of the court, especially telephone conferences …"
Delaware's Court of Chancery issued a Standing Order to use the telephone for both conferences and hearings when "it would be practical and efficient to do so and [the Court will] promptly consider any request by the parties to change a hearing from being held in-person to a telephonic hearing." Delaware's Superior Court uses the same language in its Standing Order on the subject.
Atlanta's Fulton County Superior Court has ordered that "no non-essential hearings will take place during [a 30 day period], unless they can be conducted by video or teleconferencing. Parties or attorneys in any non-essential matters should contact the chambers of the judge assigned to their case if they have any questions and/or need help to ensure their compliance with the order."
North Carolina's Supreme Court has ordered all matters in the state trial level courts held in abeyance for thirty days, absent certain exceptional circumstances. These circumstances include, among others, that "the proceedings will be conducted remotely" or "the senior resident superior court judge, chief business court judge, or chief district court judge determines that the proceeding can be conducted under conditions that protect the health and safety of all participants."
The Milwaukee County Circuit Court has ordered that until April 30, 2020, only non-evidentiary hearings "that can be done by phone will proceed as scheduled," including, e.g., scheduling conferences, status conferences, pretrial conferences, and motion hearings.
In Tennessee, its Supreme Court has ordered most in-person court proceedings suspended through the end of March, with some exceptions.   Even in those cases, however, "all judges and court clerks are urged to limit in-person courtroom contact as much as possible by utilizing available technologies, including alternative means of filing, teleconferencing, email, and video conferencing."
For civil motions, San Francisco's Superior Court encourages all attorneys to appear by telephone, which can be arranged directly by calling the court, without any prior notice or permission being required.
The Orange County, California Superior Court has ordered all typically in-person events, not involving witnesses, to be carried out remotely through the CourtCall system.
Maryland's Chief Judge Mary Ellen Barbera has issued an extensive order, including a recital that "Technology applications may be used, consistent with the Administrative Order on the Implementation of Remote Electronic Participation in Judicial Proceedings filed June 18, 2018, to mitigate the impact of an emergency situation upon the Judiciary and its ability to provide access to justice…." The 2018 Order includes various technologies, including that "Telephonic electronic participation may be conducted using ordinary telephonic technology."
The Commonwealth of Massachusetts Appeals Court, an intermediate appellate court, has ordered all oral arguments in March to be held by telephone.
The Iowa Supreme Court has directed that appeals currently scheduled for oral argument may be submitted without oral argument, in the court's discretion, or the court may use its discretion to hear oral argument via videoconference or telephone.
Florida's Supreme Court has issued an order suspending "All rules of procedure, court orders, and opinions applicable to court proceedings that limit or prohibit the use of communication equipment for the conducting of proceedings by remote electronic means" until at least March 27, 2020.  (This may be limited by confrontation clause issues in criminal cases).  Moreover, "During the duration of this order, the chief judge of each judicial circuit is authorized to establish temporary procedures for the use, to the maximum extent feasible, of communication equipment for the conducting of proceedings by remote electronic means, as are necessary in their respective circuits due to the public health emergency."
Oregon Chief Justice Martha Walters issued guidelines to that state's trial courts to "Promote telephone, video-conferencing, and 'remote' court appearances."
Arkansas' Supreme Court advises its judges that if they deem non-essential in-person proceedings unnecessarily risky, they can continue the proceeding or hold it remotely by teleconference or videoconference.
Arizona's Supreme Court is encouraging its courts "to conduct various case events telephonically when feasible." Likewise, counsel are encouraged to participate in conferences by telephone, and to work with their judge to make sure this is possible.  The judges will determine when a hearing can proceed by telephone and when an in-person appearance may be required.
New Jersey's Supreme Court is directing its courts to conduct motions, non-jury trials, and certain hearings remotely, using video and telephone.
Utah's Supreme Court has instructed all courts that "Proceedings should be conducted through remote transmission, such as by phone or video, when circumstances allow."
New Mexico's Supreme Court has instructed that "Judges will conduct all proceedings in a way that minimizes contact among people in the courtroom including the use of telephone and technology."
Louisiana's Supreme Court has strongly encouraged the state's judges to use audio and/or video conferencing in meeting, discovery conferences, scheduling conferences, etc.
Nevada's Eighth Judicial District in Las Vegas is encouraging appearance by alternative means whenever possible".  The applicable rule cited addresses teleconferencing.
The U.S. District Court for the Middle District of Pennsylvania issued an order continuing hearings and proceedings for 60 days, with some specific exceptions.  One to these is court approved video or audio teleconferencing.
The U.S. Bankruptcy Court for the Eastern District of Pennsylvania is requiring all court appearances at hearing be made by telephone unless the court orders otherwise.  Each judge's webpage has a dial in number and access code for the hearing.
The U.S. Court of Appeals for the Ninth Circuit issued a notice allowing "[c]ounsel who wish to appear remotely for any hearing may file a motion in that case for such relief."
The U.S. Court of Appeals for the Seventh Circuit has reminded counsel that they can make arrangements to appear by video or speakerphone, and has instructed that all mediations be by telephone.
Some courts, such as Maine's Supreme Court, have cancelled upcoming oral arguments and will decide matters on the briefs, as has Pennsylvania's Commonwealth Court.
Other courts, such as Kentucky's Supreme Court, have postponed all hearings, and motions.
The U.S. District Court for the Northern District of California is leaving it up to each individual judge, in their own discretion, "to implement accommodations or changes in their own courtroom procedures."
Some of the court orders cited above were issued on Saturday, March 14, 2020, showing the importance of immediately addressing the risk, and the dynamism of courts' evolution in doing so.
Posted by Lee Applebaum