We mark the passing of Chief Justice Ralph D. Gants, of Massachusetts Supreme Judicial Court.  Chief Justice Gants was a towering figure in Massachusetts' judiciary, and his loss is keenly felt across the Commonwealth.
He was one of the first judges to sit in the Suffolk Superior Court's Business Litigation Session, a Boston based business court that began operation in 2000. He moved to the Supreme Judicial Court in 2008, and was Chief Justice at the time of his passing yesterday.
Rest in peace your Honor.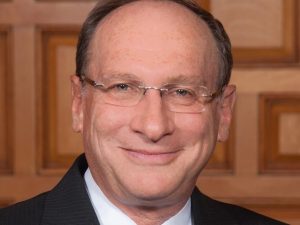 Posted by Lee Applebaum