Utah House Bill 216, entitled "Business and Chancery Court Amendments", has been unanimously passed in both houses of Utah's Legislature.  The text of the bill can be found here, and the legislative history can be found here.  The new court will not begin operations until the second half of 2024.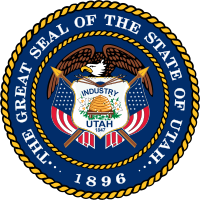 The new court will be called the Business and Chancery Court, and at this point will consist of a single judge.
Business and Chancery Court cases are only tried before a judge, both on the law and the facts.  If a party wants a jury, then the case must be transferred to a district court.
The Business and Chancery Court has statewide jurisdiction and is not subject to normal venue rules.  It will be located in Salt Lake City, but it "may perform any of the Business and Chancery Court's functions in any location within the state."
Thus, it will have a limited, statewide, jurisdiction, concurrent with the Utah's district courts.  Cases must have a minimum amount in controversy of $300,000 or seek equitable relief.
The Business and Chancery Court's case type jurisdiction expressly includes claims arising from contracts, fiduciary duties, internal business governance, sale/merger/dissolution, asset sales, receiverships or liquidations, liability or indemnity among owners, indemnification of officers or owners, tortious interference, commercial insurance coverage disputes, the UCC, the Uniform Trade Secrets Act, misappropriation of intellectual property, non-competes, non-solicitations and NDAs, franchise disputes, securities, blockchain, antitrust, certain kinds of malpractice claims, forum selection clauses identifying Utah or other states' business courts, and shareholder derivative claims.
It also lists excluded categories of case types.
The statute also includes considerable detail on judicial selection and funding, among other things, which we leave to the reader.
The legislation was supported by the Utah State Bar (see this document):
"Representative Brady Brammer worked extensively with members of the Bar, the Judiciary, and the business community to develop HB 216. This legislation establishes a separate court for business litigation similar to Delaware and several other states. Rep. Brammer shared this concept with Bar members at the Fall Forum and at various other CLE activities and his ideas were well received. HB 216 increases access to justice by expanding court resources and is therefore supported by the Utah State Bar, the Utah State Courts, various chambers of commerce, and other organizations. The Bar requests that members communicate with your legislators in support of funding HB216."
Posted by Lee Applebaum