Wisconsin Commercial Docket Pilot Project Judge Michael J. Aprahamian recently issued an opinion addressing spoliation sanctions for a relentless pattern of ill-intended acts, including altering or destroying electronic data, abusing the discovery process, contempt of court orders, and attempting to mislead the court.  By the time of this opinion, defendants already had suffered monetary sanctions, but plaintiff sought the ultimate sanction through entry of judgment.  After detailed findings, Judge Aprahamian struck defendants' answer, dismissed their counterclaims, and entered a default judgment as the only sanction that could fairly address defendants' conduct.
[Note: Judge Aprahamian gives a thorough overview of Wisconsin's Commercial Docket Pilot Project in this article.  The Commercial Docket website can be found here.  The Commercial Docket currently operates in the Waukesha County Circuit Court (where Judge Aprahamian sits) and in the Eighth Judicial Administrative District (in and around Green Bay).]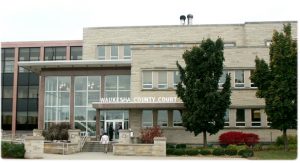 The case centered on a former employee's alleged misuse of his former employer's confidential information. The employee provided the information to a company he owned, and then competed against the former employer. During the course of litigation, the court enjoined the former employee and his company from using any confidential information, and required him to return all confidential information to the former employer.
Later, the court issued a discovery order requiring that the former employee and his company provide access to a wide range of electronically stored data, with protection for any material subject to the attorney-client privilege. This included, among other things, access to QuickBooks software, laptops, personal computers, and hard drives. As part of that order, the court also imposed a $2,000 sanction for failing to comply with discovery obligations.
Ultimately, the former employer filed a motion for contempt of the court's discovery orders, and sought default as a sanction. The court held three days of evidentiary hearings and accepted significant briefing, showing the gravity of the issue and relief sought.
A forensic examiner testified that he could not properly examine the electronically stored data on defendants' hard drive because of numerous attempts to destroy, modify, or impair the electronic data's integrity. Among other things, he found an effort to reset the computer to an earlier date, effectively eliminating any data added or modified over the 4½ month period after that reset date. In addition, defendants' and their computer consultant's explanation to the forensic examiner, as to how this reset occurred, made no sense from a computer or forensic perspective. The examiner also found QuickBooks files were deleted. The court found all of this testimony credible.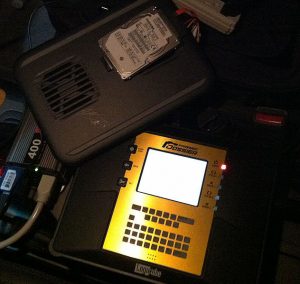 By contrast, the defendants' computer consultant's testimony lacked credibility. The consultant testified that he had erased data on a computer through his misguided effort to remove viruses, and because of a "weird error" that he could not recall specifically.
On cross-examination, this consultant was confronted with evidence that, for a price, he had offered to provide plaintiff with information that defendant intentionally destroyed and concealed electronic data. At the end of the hearing, the court issued a subpoena to the consultant, requiring his attendance at the next evidentiary hearing, and instructing him to bring specific electronic communications to court for that hearing. Despite the subpoena served on him in court, the consultant failed to appear at that next hearing. Judge Aprahamian concluded the consultant was not credible, had lied under oath, and issued a warrant for his arrest.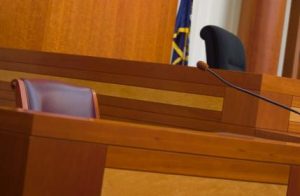 Plaintiff offered direct testimony to support its motion. This testimony revealed missing documents, deleted data, and evidence of altered electronic data.  Plaintiff's evidence also showed its former employee schemed to build a second clean computer to substitute for the production of defendant's actual computer.
As to former employee's testimony, Judge Aprahamian found the claims of inadvertent deletion and alteration lacked any credibility.
In sum, Judge Aprahamian ruled that defendants intentionally destroyed or altered data, avoided discovery obligations, and flouted the court's discovery orders. The conduct was egregious and flagrant, and constituted a "conscious attempt to affect the outcome of this litigation." Moreover, the former employee intentionally gave false testimony, in an effort to mislead the court and hide the truth.
Earlier in the case, Judge Aprahamian imposed for $89,000 for the costs associated with litigating discovery issues, and required defendants post a $400,000 surety bond to cover plaintiff's potential recovery in the case.  Judge Aprahamian now weighed imposing additional statutory sanctions for spoliation, which allowed for entering a default judgment as a potential remedy.
A Wisconsin judge has discretion to enter a default if a party egregiously or in bad faith attempts to affect the litigation's outcome through spoliation, or acts with flagrant and knowing disregard of the judicial process. If the court finds intentional spoliation, a default may be imposed even if the spoliation did not impair the other side's ability to put on its case. This contrasts with negligent spoliation, where the opponent must show some prejudice and inability to locate the information elsewhere.
As set forth at length above, the court found defendants' spoliation intentional, egregious, and aimed at affecting the outcome of the case. Judge Aprahamian ruled the missing or altered information likely advantageous to plaintiff and disadvantageous to defendants. Under the applicable standard, plaintiff did not have to give more specific information as to what was lost or altered, or prove it could not find the documents through some other source.  Accordingly, Judge Aprahamian found that plaintiff "need not rebut a claim that the documents are recoverable from another source," as "such a requirement here would essentially result in a game of 'electronic hide-and-seek,' putting the onus on an aggrieved party to identify just how effective the culprit's egregious actions are."
In his conclusion, Judge Aprahamian summed up the litany of defendants' egregious conduct, and ruled the only "fair, just, and appropriate sanction is that of dismissal and default."
The opinion in Storage Battery Systems LLC v. Wilder, Circuit Court Waukesha County, Case No. 17CV1244 (Jan. 17, 2019) can be found here.
Posted by Lee Applebaum