On February 22, 2020, Wisconsin's Supreme Court issued an order expanding Wisconsin's Commercial Docket Pilot Project to two additional trial level sets of courts.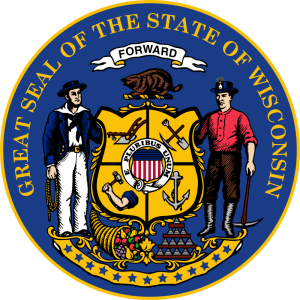 Under the Supreme Court's original 2017 Order creating the pilot project, this business court was located in the Circuit Courts for Waukesha County and the Eighth Judicial Administrative District.  The new Order expands the location of Wisconsin's Commercial Docket to the Circuit Courts of the Second and Tenth Judicial Administrative Districts.
(Wisconsin has 72 counties grouped into 9 administrative districts. Waukesha County, which borders Milwaukee, is in the Third Judicial Administrative District.  The Second District likewise borders Milwaukee, while the Eighth District encompasses the northeast corner of the state, and the Tenth District covers the western corner.)
A copy of the Supreme Court's February 2020 Order can be found here.
In 2019, the Supreme Court opened the two original Commercial Dockets to all Wisconsin litigants statewide, see this post, but the Commercial Dockets remained venued in only those two designated courts. This 2020 Order doubles the number of venues with Commercial Dockets, and provides greater regional access to Commercial Docket litigants in western Wisconsin.
The Order provides that the Chief Justice will select the new business court judges, with "no fewer than four circuit court judges within the Second Judicial Administrative District; and no fewer than three circuit court judges within the Tenth Judicial Administrative District."
The Order's language expressly leaves the door open for further expansion across the state: "The Chief Justice may also add additional counties and/or districts to the Commercial Court docket upon the recommendation of the Director of State Courts."
In addition, the pilot project has been extended from 2020 to 2022.
Posted by Lee Applebaum