In 2018, Commerce Court Supervising Judge Patricia A. McInerney retired after serving 7 years on the Commerce Court, and nearly 25 years on the Court of Common Pleas Bench.   Judge McInerney also served as a Business Court Representative to the American Bar Association's Section of Business Law, and is now a private neutral.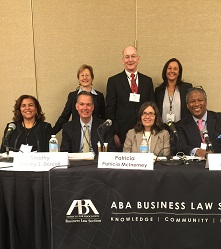 Judge Patricia A. McInerney (second from right, bottom row)
Sitting Commerce Court Judge Gary S. Glazer became the Commerce Court's new Supervising Judge. Judge Nina Wright Padilla joined Judge Glazer and Judge Ramy I. Djerassi, as the third Commerce Court judge.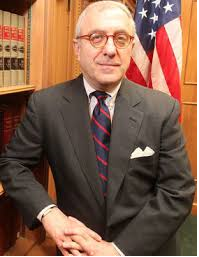 Supervising Judge Gary S. Glazer
On September 27-28, 2018, Judge Glazer, who teaches an annual CLE course in London, was one of only a few U.S. jurists attending the second meeting of the Standing International Forum of Commercial Courts. Judges from 35 different international jurisdictions attended the meeting, held in New York, with the objective of sharing "best practices among commercial courts around the world to serve business and markets by offering effective and efficient means for resolving commercial disputes."  To the best of our understanding, Philadelphia's Commerce Court was among the few U.S. courts represented, along with Delaware and New York courts.
Judge McInerney had succeeded Judge Albert W. Sheppard, who served on the Commerce Court from its inception (January 1, 2000) until his death in 2011.  A scholarship fund to support a law student Commerce Court clerk has been established in his name.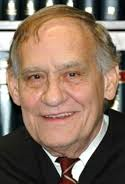 The Honorable Albert W. Sheppard, Jr.
Posted by Lee Applebaum