A number of business and complex litigation courts have created standardized forms for use by their judges and practitioners.
We have previously posted some of these forms concerning electronic discovery, which can be found here, and protecting confidential information, which can be found here.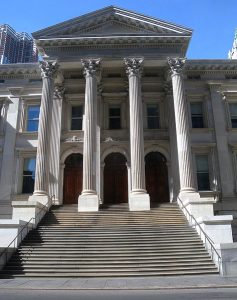 The following documents are examples of business court forms concerning case management, setting out some of the steps the parties must follow leading to trial.
Arizona Commercial Court, Joint Report
Arizona Commercial Court, Proposed Scheduling Order
California, Superior Court County of Riverside Guidelines for Complex Litigation
Colorado's Civil Access Pilot Project (ended 2015), Link to Various Forms
Delaware Court of Chancery, Joint Petition for Mediation
Delaware Superior Court Complex Commercial Litigation Division, Case Management Order
Jefferson County (Louisville), Kentucky Business Court Pilot Project, Case Management Report Template
Michigan, Macomb County Business Court, Initial Discovery Protocols in Contract Cases
Michigan, Macomb County Business Court, Initial Discovery Protocols in Noncompete Cases
Michigan, Oakland County Business Court, Case Management Protocols (Judge Warren)
New Jersey Complex Business Litigation Program:  (1) Case Management Guidelines (2) Joint Proposed Discovery Plan (3) Scheduling Order (4) Electronic Discovery Stipulation and Order and (5) Clawback Stipulation and Order
New York Commercial Division, Kings County, Preliminary Conference Order
New York Commercial Division, Nassau County, Preliminary Conference Stipulation and Order
New York Commercial Division, Onondaga County, Preliminary Conference Stipulation and Order (1)
New York Commercial Division Onondaga County, Preliminary Conference Stipulation and Order (2)
Orlando (Florida 9th Circuit) Business Court, Complex Construction Case Management Order
Orlando (Florida 9th Circuit) Business Court, Notice of Hearing and Order on Case Management Conference
Orlando (Florida 9th Circuit) Business Court, Standard Case Management Form
Orland (Florida 9th Circuit) Business Court, Video Conferencing Policy
Philadelphia Commerce Court, Case Management Conference Form
Wisconsin, Standard Discovery Protocol for Commercial Court Docket
Wisconsin Commercial Docket, Management Report by Parties and Proposed Scheduling
Wisconsin Commercial Docket, Order on Proposed Timeline and Discovery
Wyoming Chancery Court, Model Joint Case Management Report
Wyoming Chancery Court, Model ESI Protocol
Wyoming Chancery Court, Model Protective Order Regarding Confidential Information
Wyoming Chancery Court, Model Joint Pre-Trial Memorandum
Posted by Lee Applebaum (periodically updated)