The Georgia State-wide business court recently addressed the law governing its jurisdiction in the context of a forum selection clause.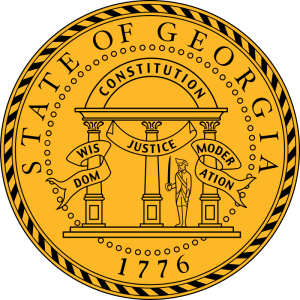 This business court requires both parties' consent to its jurisdiction, though any non-consenting party must timely follow the statutory procedures for opposing a transfer to the State-wide business court. In this case, the defendant filed a timely petition to transfer to the State-wide business court and plaintiff filed a timely objection.
The objection would have been dispositive under normal circumstances; however, the parties' underlying agreement included a controlling forum selection clause. Business Court Judge Walter Davis thus applied Georgia law concerning forum selection clauses in determining the business court's jurisdiction, rather than the statutory law governing the State-wide Business Court's jurisdiction.
The forum selection clause provided that "that any action arising from the Agreement 'may be instituted in the federal courts of the United States of America or in this order: (1) the Business Court of the State of Georgia (2) the Fulton County Business Court Case Division, or the Superior or State Court of Fulton County.'" (Emphasis in original)  Judge Davis observed that "Georgia courts have consistently held that forum selection clauses are prima facie valid, and will be enforced unless the opposing party shows that enforcement would be unreasonable under the circumstances." The opposing party did not argue the clause was non-binding, but only that it provided a number of co-equal alternatives.
Judge Davis disagreed. The language at issue did not provide co-equal alternatives, but gave certain venues priority over others.  "Specifically, the forum selection clause names [the State-wide Business] Court as the primary venue to resolve disputes arising from the Agreement in the absence of federal jurisdiction." There was no diversity and so no federal jurisdiction. Thus, the parties had selected the State-wide Business Court as the next applicable forum under their agreement, and the transfer was granted.
A copy of the decision in Hoeffner v. Shields can be found here.  Plaintiff later moved to certify the matter for an interlocutory appeal, but that motion was denied.  A copy of that order can be found here.
Posted by Lee Applebaum