After years of effort to create specialized commercial courts, as of November 2011, Michigan had its first Specialized Business Docket, located in Macomb County. Kent County and Oakland County soon followed.  Subsequently, through 2012 legislation, Michigan created the basis for business court dockets in multiple counties. The history is set out in Douglas Toering's 2013 article, The New Michigan Business Court Legislation: Twelve Years in the Making.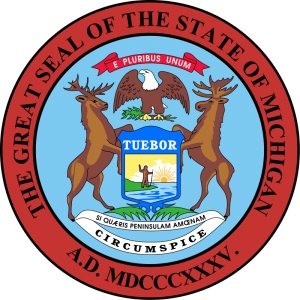 Today, at least sixteen Michigan counties have specialized business court dockets. The state court system's homepage for Michigan's Business Courts can be found here, with individual counties having their own business court web pages, e.g., Kent County (Grand Rapids), Macomb County, Oakland County, and Wayne County (Detroit).
These Michigan Business Courts have generated over 1,000 judicial opinions (which can be searched here). In addition, there are local court pages with access to their own county's opinions.
Michigan's Business Courts also have generated considerable study, thought and discussion on performance and best practices, which have instructive value both within Michigan and nationally. Listed below are a number of articles addressing Michigan's Business Courts. Douglas Toering and Richard Hurford are frequent authors of this literature. Judge John C. Foster of Macomb County has also contributed as an author.
Specialized Business Dockets: An Experiment in Efficiency (Judge Christopher Yates, Kent County)
Michigan's Business Courts and Commercial Litigation: Past Present and Future (2014)
Strictly business: Data on new court model indicate shorter time to resolve cases (2014). This October 2014 article summarizes a study of case resolution times in four Michigan Business Courts.
ADR within ADR: Business Courts as Laboratories for Litigation Process Improvement (2015). The authors expound on their point that "it is becoming increasingly clear that business courts are a de facto form of alternative dispute resolution that embrace a vast array of ADR processes and 'evidence-based practices' to achieve their statutory purposes."
Business Courts, Arbitration, and Pre-Suit Mediation: A Modest Proposal for the Strategic Resolution of Business Disputes (2015).  The authors state: "This article will briefly review the business court statute, the rationale for the business courts, and whether the data demonstrate the objectives of the business courts are being achieved; compare how arbitration and business courts resolve business disputes; encourage pre-suit mediation when appropriate; and offer a protocol for pre-litigation mediation."
Michigan's Business Courts: Experimenting with Efficiency and Enjoying the Results (2015). This article gives practical insights, and highlights the role of enhanced case management.
How Michigan Business Courts are Driving Change (2017). This court report includes a message from Justice Bridget Mary McCormack, and individual statements from Business Court Judges Jim Alexander of Oakland County,  Joyce Draganchuk of Ingham County, Timothy Hicks of Muskegon County, and Christopher Yates of Kent County.
Michigan Business Courts and Oppression (2017). This articles addresses how Michigan's Business Courts have addressed the law concerning oppression of minority shareholders.
Is it Time for Litigators to Consider the Benefits of Legal Process Improvement? Take a Lead from Michigan Courts (2018). This article focuses on business courts as a model for legal process improvements, further offering  guidance for improving the efficiency and quality of litigation practice in law firms as well.
The Michigan Business Law Journal regularly publishes articles on Michigan's Business Courts.
Finally, when discussing the history of Michigan and business courts, the long and determined efforts of Detroit attorney Diane L. Akers to establish commercial courts in Michigan must be acknowledged and appreciated.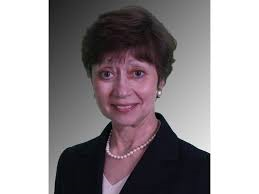 Posted by Lee Applebaum