New York Chief Judge Janet DiFiore recently gave her review of "The State of Our Judiciary 2019" for all of New York's courts.  A copy can be found here.
In addressing the Commercial Division, the Chief Judge reveals an expansion to the Bronx civil court system. Specifically, Chief Judge Fiore states, "in recognition of the economic resurgence taking place in the Bronx, reflected in the number of commercial cases filed in Bronx Supreme Civil, we will be expanding the Commercial Division to Bronx County, effective April 1, 2019."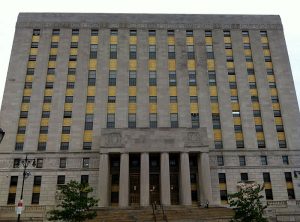 This will be the eleventh Commercial Division in New York's trial level Supreme Court. It is the Commercial Division's first expansion since 2007, when a Commercial Division was established in Onandaga County (Syracuse).
Chief Judge Fiore also observes both the Commercial Division's place among international commercial courts, and its innovative role within New York's civil court system in developing new practices and procedures.  She reports the Commercial Division's Advisory Council has been tasked with reviewing the success of practices and procedures implemented in the Commercial Division, and recommending which of those might be adopted in the broader civil court system.  This series of articles by Commercial Division Judge Timothy Driscoll provides some examples of the Advisory Council's work and Commercial Division innovations in recent years.
As business court pioneer Robert L. Haig has stated over the years, the Commercial Division has served as a laboratory for innovation.
Posted by Lee Applebaum