On May 2, 2023, the Texas House passed a bill that would create a specialized statewide business court, House Bill 19.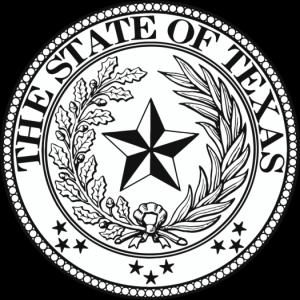 The matter now moves to the Texas Senate, where Senate Bill 27, similarly addressing the creation of a statewide business court, remains pending.
At one point, HB 19 and SB 27 were essentially identical, but HB 19 has been amended a number of times during the legislative process.  Thus, we will have to see if the Senate signs on to the House amendments, or if there is a more layered legislative process ahead before this legislation becomes law.  As Governor Abbott has strongly supported creating a statewide business court, see, e.g., Texas 'big three' lawmakers want to create a specialty business court, Texas Standard (Mar. 6, 2023), it seems highly likely that whatever the final product created by the House and Senate includes, it will become law.
Some highlights of the current HB 19:
The Business Court will exist statewide with 11 distinct Business Court Divisions.
The Business Court does not limit the right to a jury trial under Texas' Constitution.
Business Court judges, among other things, must be least 35, reside in a county within the Business Court Division's jurisdiction, and must have 10 or more combined years of experience litigating complex civil business cases, practicing in business law transactions, and/or serving as a Texas judge in civil actions.
The Governor, with the advice and consent of the Senate, appoints the Business Court judges. [In creating this business court, there has been a point of contention as to whether judges can be appointed, rather than elected, under Texas' Constitution.]
Subject matter jurisdiction is determined by specifically listed case types and minimum amounts in controversy.
Roughly speaking, disputes over internal business affairs fall within the Business Court's jurisdiction if the case meets a minimum amount in controversy of $5,000,000, as do disputes over commercial transactions between parties that involve at least $10,000,000.
The Business Court is given supplemental jurisdiction over non-Business Court claims in some circumstances, however, the new law appears to require that all parties agree to supplemental jurisdiction over the non-Business Court claims; otherwise, the non-Business Court claims "may proceed in a court of original jurisdiction concurrently with any related claims proceeding in the business court."
Claims related to Texas' health care liability code, where "a party seeks recovery of monetary damages for bodily injury or death," and legal malpractice claims can never be brought in the Business Court.
Certain other claim types can be brought in the Business Court only under its supplemental jurisdiction, effectively meaning a party can veto that claim being brought in the business court. These include, e.g., claims where a government entity is a party, lien foreclosures, deceptive trade practices, estate disputes, family law, insurance, farm products, insurance coverage, and consumer transactions, among others. [It is interesting to note here that a number of business courts nationally have wrestled with whether disputes over commercial insurance policy coverage should fall within a business court's jurisdiction, and in some jurisdictions, declaratory judgment actions over commercial insurance policy coverage have become a staple of business court litigation, e.g., in Philadelphia's Commerce Court.]
There are detailed mechanisms for getting a case into the Business Court, and which venue is appropriate.
HB 19 states, "The supreme court shall adopt rules for issuance of written opinions by the business court."
The parameters of using remote proceedings are set out.
HB 19 includes considerably more detail that the general points laid out above.
I finally note what would be an almost unique innovation relating to appellate business courts. [Pennsylvania passed a law last year contemplating the creation of an appellate commerce court, but no such court has been created at this time.]
There are pending bills that would create a new intermediate appellate court in Texas, the Fifteenth Court of Appeals. (SB 1045 and HB 3166)  Among other proposals in the business court legislation, HB 19 and SB 27, this new appellate court would have exclusive jurisdiction over appeals from Business Court cases.  There are arguments that this proposed new appellate court does not meet the mandates of Texas' constitution, and the proposed business court legislation expressly contemplates how to address appeals if the Fifteenth Court of Appeals is not created.
An amended version of this bill passed the Texas Senate on May 12, 2023, and must go back to the House for consideration of those amendments.
Posted by Lee Applebaum