As of September 3, 2019, New York's Commercial Division has expanded into Bronx County.  It has been over ten years since the Commercial Division's last expansion.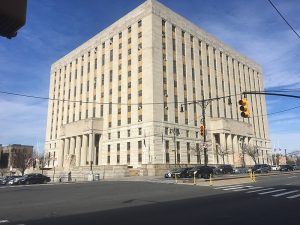 As explained on the Bronx County Civil Supreme Court's website:
Since it was first launched in 1995 the Commercial Division of the Supreme Court has enjoyed tremendous success bringing meaningful resolution to highly complex cases.  We are pleased to announce that Bronx County will usher in our own Commercial Part beginning September 3, 2019.
The monetary threshold for commercial cases in Bronx County will be $75,000.   All other parameters including the type of matters that will be heard are contained within the Rules of the Commercial Division of the Supreme Court (22 NYCRR §202.70).
The Honorable Eddie McShan has been designated the Commercial Division Justice for Bronx County.  All parties appearing before Justice McShan shall refer to Section 202.70 and his individual part rules for the newly created Commercial Part 32.  Justice McShan will temporarily hold a dual-assignment and continue to preside over Part 18 until January 25, 2020.
The Hon. Kenneth L. Thompson will handle the Alternative Dispute Resolution ("ADR") component by hearing matters referred to him by Justice McShan.
Posted by Lee Applebaum