In 2017, Tennessee's Twenty-First Judicial District created a Complex Commercial Dispute Docket (CCDD) in the Circuit and Chancery Courts of Williamson County, located in Franklin, Tennessee. This is a distinct program from the Business Court Docket Pilot Project located in Nashville.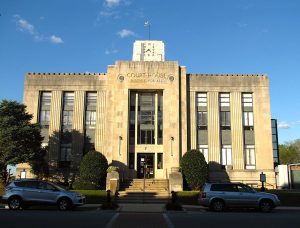 Per section 9.04 of the District's Rules for its Circuit and Chancery Courts, "[a] separate Complex Commercial Dispute Docket is hereby created for eligible civil cases filed in Chancery or Circuit Court in Williamson County." A copy of the implementing rule can be found here.
The CCDD is designed as "a form of customized case management consisting of a specialized docket established to provide more cost effective disposition of business cases, and continuity of case management notwithstanding the normal docket rotation practices of the Twenty-First Judicial District." Under this rule, "[a] single circuit judge/chancellor, designated by the Presiding Judge with the concurrence of all circuit judges serving the Judicial District, shall be assigned to the Complex Commercial Dispute Docket." The rule establishes procedures for transferring cases onto the CCDD.
Eligibility criteria include a $200,000 minimum amount-in-controversy, or that the action be primarily for injunctive or declaratory relief. The cases further must fall within this case type list:
(i) Relates to the internal governance affairs of a business entity (i.e., corporations, limited liability companies, limited partnerships, REITs, and other associations of persons formed for the purpose of conducting business) including, without limitation, (A) resolution of governance deadlock; (B) judicial dissolution of the entity; (C) declaration of the rights or obligations between those holding ownership interests such as shareholders, partners, and/or members, however denominated, and/or (D) the liability or indemnity of officers, directors, managers, trustees or partners.
(ii) Involves claims for breach of contract, fraud, misrepresentation, breach of fiduciary duty or statutory violations between businesses arising out of business transactions or relationships.
(iii) Is a shareholder derivative action or an action brought pursuant to the Tennessee Securities Act.
(iv) Involves commercial real property disputes other than (A) claims subject to arbitrations and (B) residential landlord-tenant disputes and foreclosures.
(v) Involves business claims between or among two or more business entities or individuals as to their business or investment activities relating to contracts, transactions, or relationships between or among them.
(vi) Arises from technology licensing agreements, including software and biotechnology licensing agreements, or any agreement involving the licensing of any intellectual property right recognized by Tennessee law.
The rule also provides a list of excluded case types, including, e.g., consumer transactions and, "Professional malpractice claims, except where incidental to claims arising out of or related to professional services rendered to a business enterprise and otherwise qualifying pursuant to Section 9.04(c) (1) and (2) of these Local Rules."
CCDD cases are subject to customized case management, "and will be assigned to the same judge/chancellor for disposition irrespective of the normal practices of docket rotation."
In its December 2017 Report and Recommendations at pages 17-18, the Supreme Court's Business Court Docket Advisory Commission  expressed some concern that Tennessee's business courts be developed as part of a uniform statewide strategy, rather than as individually developed dockets in different local courts.
Posted by Lee Applebaum