On March 5, 2019, Georgia's House of Representatives passed House Bill 239. The bill aims at establishing the Georgia Business Court, and follows in the footsteps of a November 2018 vote amending Georgia's Constitution to create a statewide business court. The full bill can be found here.
As the bill is not yet law, we will not detail all of its provisions at this time, as some could change. However, we will note a few interesting provisions under the proposed law.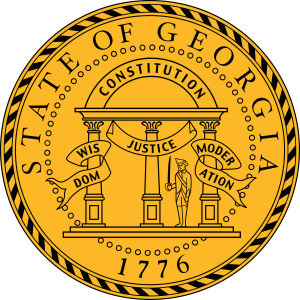 The filing fee would be $5,000. Business Court jurisdiction over cases solely involving money damages are subject to minimum amounts in controversy: (i) $1,000,000 for cases involving commercial real estate disputes, and (ii) $250,000 for the fifteen other categories of business and commercial disputes defining the Business Court's parameters. The court also has equity jurisdiction over these specific types of cases.
Among some of the 16 specific case types assigned to the Business Court are claims "[a]rising under federal law over which courts of this state have concurrent jurisdiction"; professional malpractice claims arising out of business disputes; and claims "[a]rising from e-commerce agreements; technology licensing agreements, including, but not limited to, software and biotechnology license agreements; or any other agreement involving the licensing of any intellectual property right, including, but not limited to, an agreement relating to patent rights…."
The provision for jurisdiction over federal claims would be unique to this business court. If read broadly, jurisdiction over federal law cases could potentially involve litigation that does not have a business or commercial nature.  For example, state courts have concurrent jurisdiction over civil rights claims under 42 U.S.C. § 1983.
The Business Court would consist of one judge and one division. Any judge appointed to the Business Court must have 15 years of experience in complex business litigation as a lawyer and/or judge. The Business Court judge is appointed by the governor, subject to legislative approval. The first appointment should be approved by the end of 2019. The Business Court would officially commence on January 1, 2020, and may start accepting cases by August 1, 2020, with the Business Court judge's initial 5-year term officially beginning on that same date.
The Business Court would be located in Atlanta, but the judge will have discretion to use technology in remote conferencing with lawyers, and to hear pre-trial matters in other counties with proper venue. The right to a jury trial is maintained, over which the Business Court judge will preside.
There are numerous other provisions, but as stated above, we will wait until the law is final to post more details. Again, here is a full copy of the bill if you want to read further.
Posted by Lee Applebaum