Here is a link to a very interesting paper, International Commercial Courts in the Litigation Market. This article observes the development of international commercial courts in continental Europe, Asia, and the Middle East over the last two decades.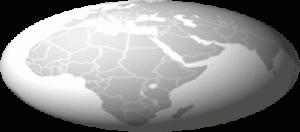 We have previously noted on the Business Courts Blog the competition between forum countries for international commercial adjudication, especially in light of Brexit's potential effects on English commercial courts.
International competition for resolving commercial litigation also exists in the U.S., e.g., in New York's Commercial Division, and in the Metro Atlanta Business Court. Atlanta Circuit Court Rule 1004.4.(a)(viii) permits assignment of Georgia International Commercial Arbitration Code, OCGA § 9-9-20, cases to the business court.  New York Commercial Division Judge Saliann Scarpulla, who manages the New York Commercial Division's international arbitration docket, has been quoted on the unique advantages this New York business court offers for international arbitration matters.  See Kaitlyn Burton, NY Judge Scarpulla Dubbed Int'l Point Person, Law360 (Feb. 15, 2019). On the other hand, some posits factors unique to U.S.  courts making it less likely that U.S. Courts will compete for adjudications of international disputes, e.g., S. I. Strong, International Commercial Courts and the United States: An Outlier by Choice and by Constitutional Design? In International Business Courts – A European and Global Perspective (2019).
Posted by Lee Applebaum