As of May 2019, 23 states currently have operational business courts within their borders. Though not yet open for business, Wyoming's new Chancery Court is to become operational in 2020, and Kentucky's new Business Court Docket Pilot Project is still in the process of establishing rules and practices (though the two Kentucky pilot program judges have been identified).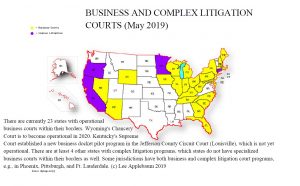 This map (prepared by Lee Applebaum),  a full copy of which can be found here, reflects the states with currently operational business courts, along with Wyoming and Kentucky, as well as at least some of the states with specialized complex litigation programs.  Such complex litigation programs may include business and commercial disputes on their dockets, along with other subject matter, so long as the case is complex in nature.  Thus, they are not solely business courts as such.
Some jurisdictions have both complex litigation dockets and specialized business and commercial court programs. For example, Arizona has both Commercial Court and Complex Litigation Court programs (though there is some discussion of merging these programs);  Florida's 17th Judicial Circuit (Ft. Lauderdale) has a Complex Litigation Unit with business and tort subdivisions; and Pittsburgh's Court of Common Pleas has its Commerce and Complex Litigation Center.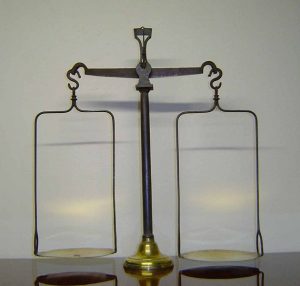 Other states recently have expanded the presence of business courts within their borders (Georgia), have made their business court permanent (Arizona and Indiana), or are considering a more expansive form of business court (Florida).
Legislation is pending in Texas to establish statewide trial and appellate level business courts.
Posted by Lee Applebaum