The Massachusetts Lawyers Weekly's Editorial Advisory Board yesterday endorsed expansion of the Suffolk Superior Court's Business Litigation Session (BLS). The bulk of the Board's editorial statement focuses on the BLS' nature and success, and the benefits it brings to the entire civil litigation docket.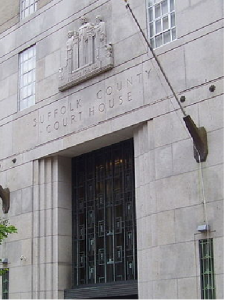 The BLS is a 20-year old business court located in Boston (Suffolk County). It has statewide jurisdiction in that parties outside Suffolk County can seek a transfer into the BLS.  There is no automatic right to transfer, however, and another litigant can effectively veto the effort.  We have previously posted on the BLS' evolution from local to regional to statewide business court.
Recognizing that physical expansion into other counties is impractical at this time, the Board recommends looking at other means to de facto expand BLS jurisdiction, e.g., "by making it harder for opposing parties to simply refuse to consent to a transfer…." The Board makes clear that considering expansion of this valued business court is something "worth doing, even in these challenging times."
A link to the editorial can be found here.
Posted by Lee Applebaum